With one of the most complete toy garages in the industry, Parsifal III offers fun & thrills for all ages. Prepare yourself for an adventurous holiday!
SeaDoo RXP-X. 255 bhp. The worlds fastest production jet-ski. Do we need to say more?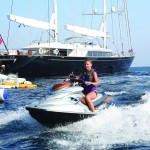 2 x SeaBob Cayago F7. The most fun you can have underwater. Fly through the oceans like a dolphin. If you haven't tried it before, you are in for a ride.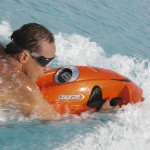 Kawasaki SX-R 800. For the little more advanced, we have a standup jet-ski that will challenge even the most athletic and thrill seeking individuals.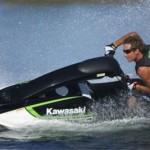 F.One Bandit V Kite Surfer, 11m. Probably the best kite on the market. Combined with F.One Traxx 7 board you can mix an exciting flying cocktail.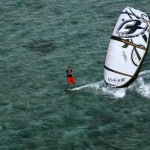 HobieCat 13. The Hobie Teddy offers a easy to learn yet fast paced sailing experience. With it's adjustable jib and large main sail it can be used in almost all wind conditions. Stability is synonymous with cat's and therefore kids can learn to sail for the first time, while still feeling safe.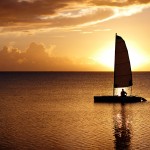 Open Bic. Parsifal has two Open Bic's. Their small size and very light weight makes them a serious challenge for the adults, while kids will enjoy the size for being a little less intimidating and easy to control and maneuver.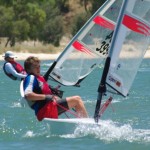 AquaGlide 16. The trampoline is fun for the whole heard, either for jumping or for sunbathing.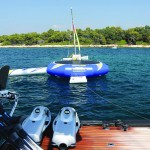 HyperLite Wakeboard. Parsifal of course also has wakeboards as well as conventional water ski's. We even have ballast to create larger wakes for the more experienced riders.
Towables. Additionally we carry a ever increasing range of towables. It just never get old, does it?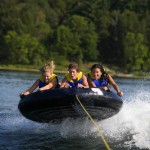 Scuba Diving. Parsifal is equipped with 8 full set's of scuba diving gear and with instructors onboard, can take both novices and experts out on an exploration of the world below.